Over the years, I've grown into an evidence-based designer. While I wish I could 'cowboy' along and just design on the fly, I know that the best designs are a result of extremely focused, dedicated, and iterative work.
…and this image is not only filled with evidence, it floods me with emotion: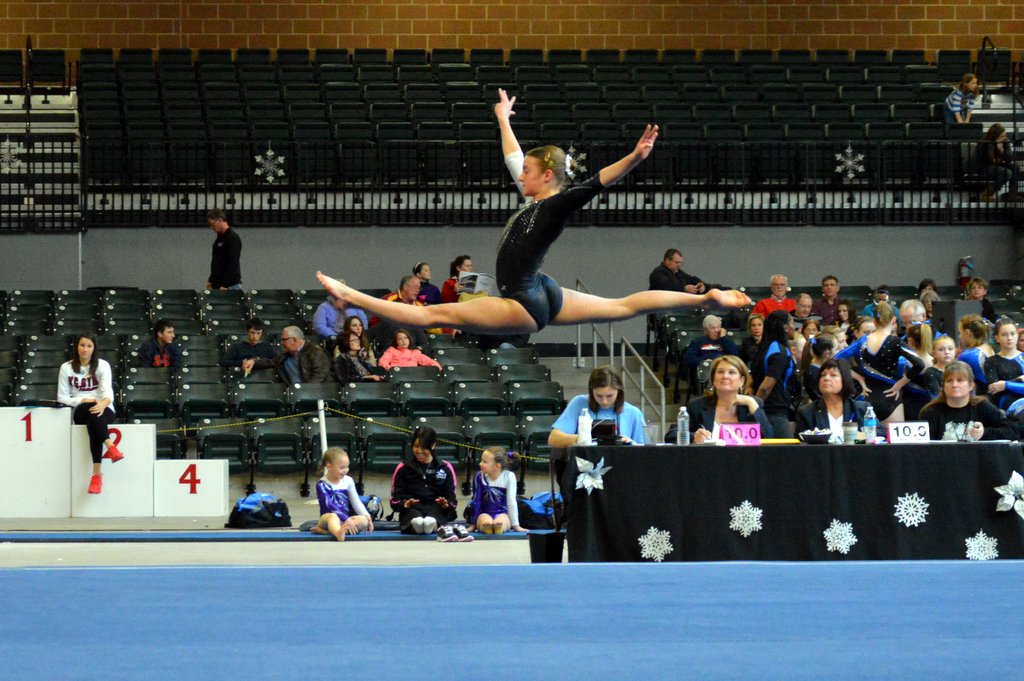 Not only because it's my daughter, but because it is evidence of hundreds, or most likely thousands of iterations to refine her ability to do this leap. I've seen her in pain, bleeding, so worn out she could barely walk to her bed, but her passion for showing her most excellent work pushes her to do the best she can…and do it with a smile.
I've seen her practice, and even seen her perform this live, but I audibly gasped when I saw this photo.
…which makes me think: What would it mean to our users…how filled with emotion would our users be if they audibly gasped when they saw our designs?
I imagine they would be filled with emotion, loyalty, and some may even be aware of the effort it took to craft a user experience like the one they are seeing.
I guess it comes down to this: Are we passionate enough about our craft to refine and iterate our design until it floods our users with emotion?
I hope so. I'm certainly going to make a run for it in 2014.
How about you?